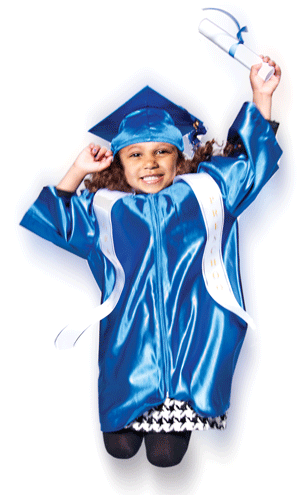 5 Ways to Care for Your Graduation Caps and Gowns
You've ordered and received your preschool and/or kindergarten graduation gowns. Graduation day is coming up fast. And your little graduate is getting excited for the big day. With all of the build-up and graduation planning, don't forget to properly care for your graduation caps and gowns. We've got 5 ideas for you to make sure your kids look their best on graduation day.
How to Wash Your Gowns


Your graduation gowns should be ready to wear when you receive them. However, if you want to wash them, make sure Shiny Gowns are hand washed only. Matte Gowns can be machine washed on cold, and hang dried.
Dealing with Wrinkles


Shiny Gowns require very little "wrinkle management." Hang your shiny gowns on a clothes hanger for about 24 hours to release any wrinkles. You can also steam shiny gowns on low heat, if you're pressed for time. To removed wrinkles in MATTE Gowns, iron or press the gown on very low heat, with a towel placed between the gown and the iron.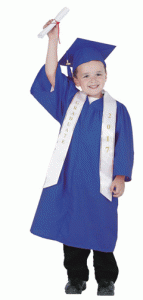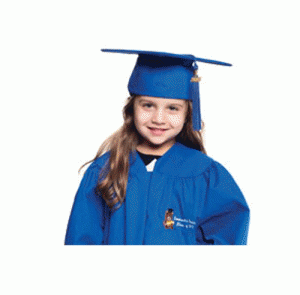 How to Store Caps and Gowns


We understand many parents want to keep their child's cap and gown. If your school or center allows this, the best way to store your graduation items is in a plastic case with tight lid. To prevent SHINY or MATTE caps and gowns from taking on mildew or mold, place clothes deodorants inside the case. Vacuum bags are also popular ways to store caps and gowns for many years.
Congratulations to you and your little graduate on their big day! If you have any other cap and gown ideas for us, let us know. We always appreciate your feedback.